Few months ago we build 2 custom GPU rendering nodes. I've decided to share all the specs of what we ended up buying to make it easier to anyone who wants get something similar.
List of components:
Rack mount case – Chenbro RM413 4U + 8 PCI rear back window (55H103413B007 + 55H173413B001) – 142 Eur + 15 Eur = 157 Eur . You have to unscrew the rear window that comes with the case and replace it with extended one or instead look for Chenbro RM41300-FS81 which already has 8 slots. I wasn't able to buy this one but it's out there.

Motherboard – MSI X99A XPOWER

–

390 Eur

. This one is relatively cheap and has 2 x 1Gbit Ethernet connection.

PSU – Enermax Platimax 1500W

– modular with 90-95% efficiency

290 Eur

, enough to supply power for all GPUs,

Memory – Crucial Ballistix Sport 8GB DDR4 x 4

=

211 Eur

.

CPU – Intel i7-5930K 3.50GHz 15MB BOX

=

560 Eur

SSD – Samsung 250GB 850 EVO

=

85 Eur.

OS – Windows 7 PRO

=

90 Eur
Total without GPUs = 1783 Eur
To put this into perspective. Before I decided to build those I got quotes for 4xGPU server nodes that would cost 7000 Eur. GPUs not included.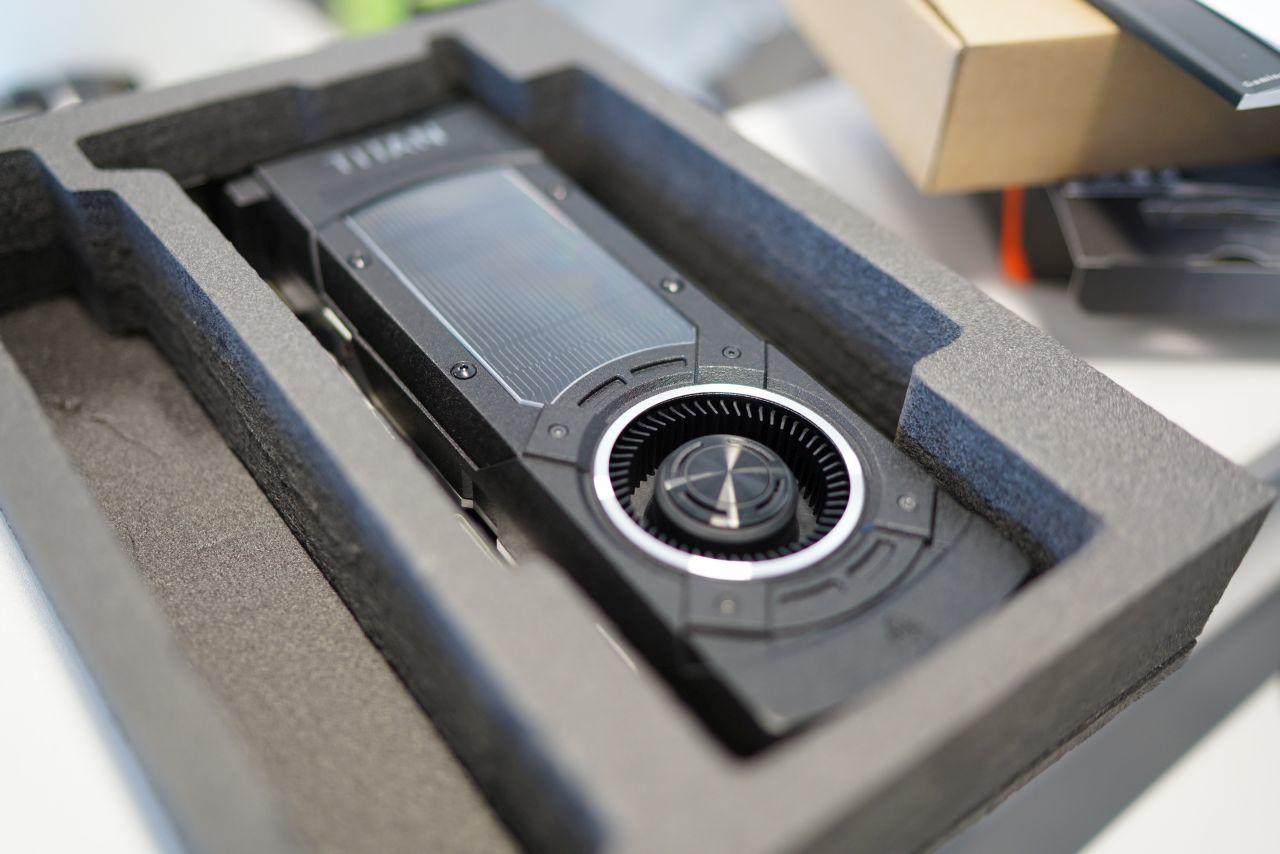 We ended up doing two configurations:
4 x Nvidia GTX TItan X 12GB at around 1150 Eur x 4 = 4600 Eur
Total cost = 6383 Eur (23% VAT included)
And
4 x Nvidia GTX 980Ti 6GB at around 2840 Eur with Asus motherboard
Total cost = 4723 Eur (23% VAT included)
Overall this is quite cost-effective solution if you need rack mounted nodes. You could use standard desktop case if you want, there are many around and they are easy to find. Look for 4-way SLI PC case and it will do the trick. If you're really hardcore, you can go with some 7-PCI-E motherboard and custom case. For inspiration look at bitcoin mining builds.
And here are some photos from the building process: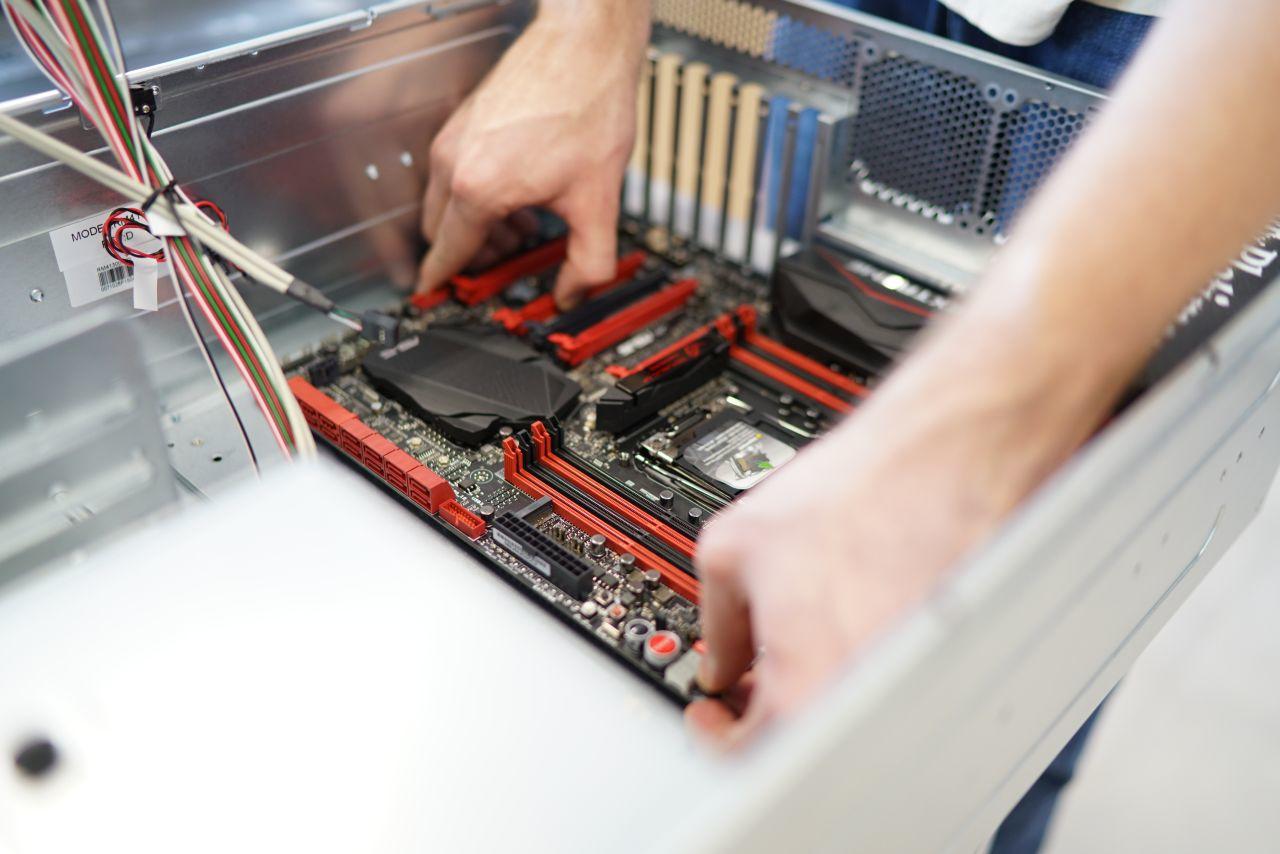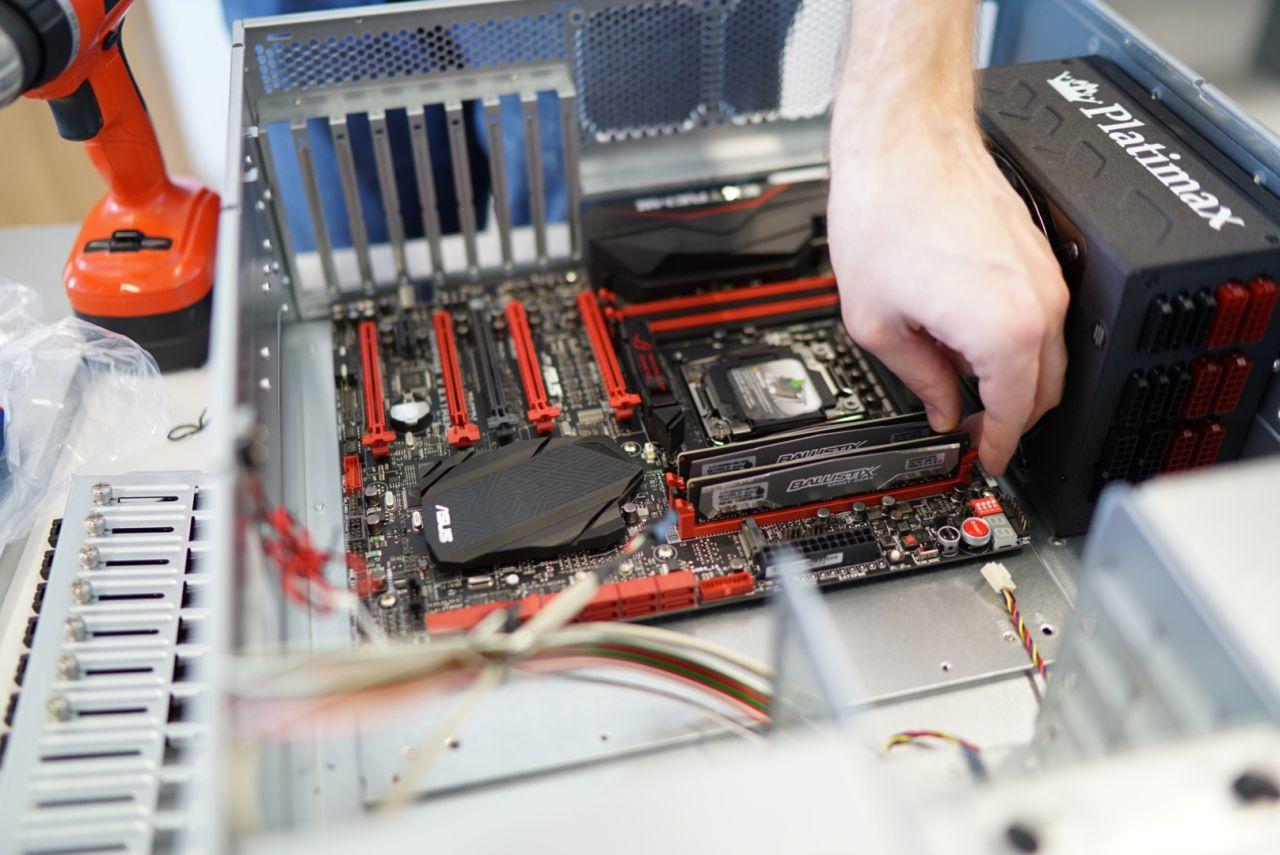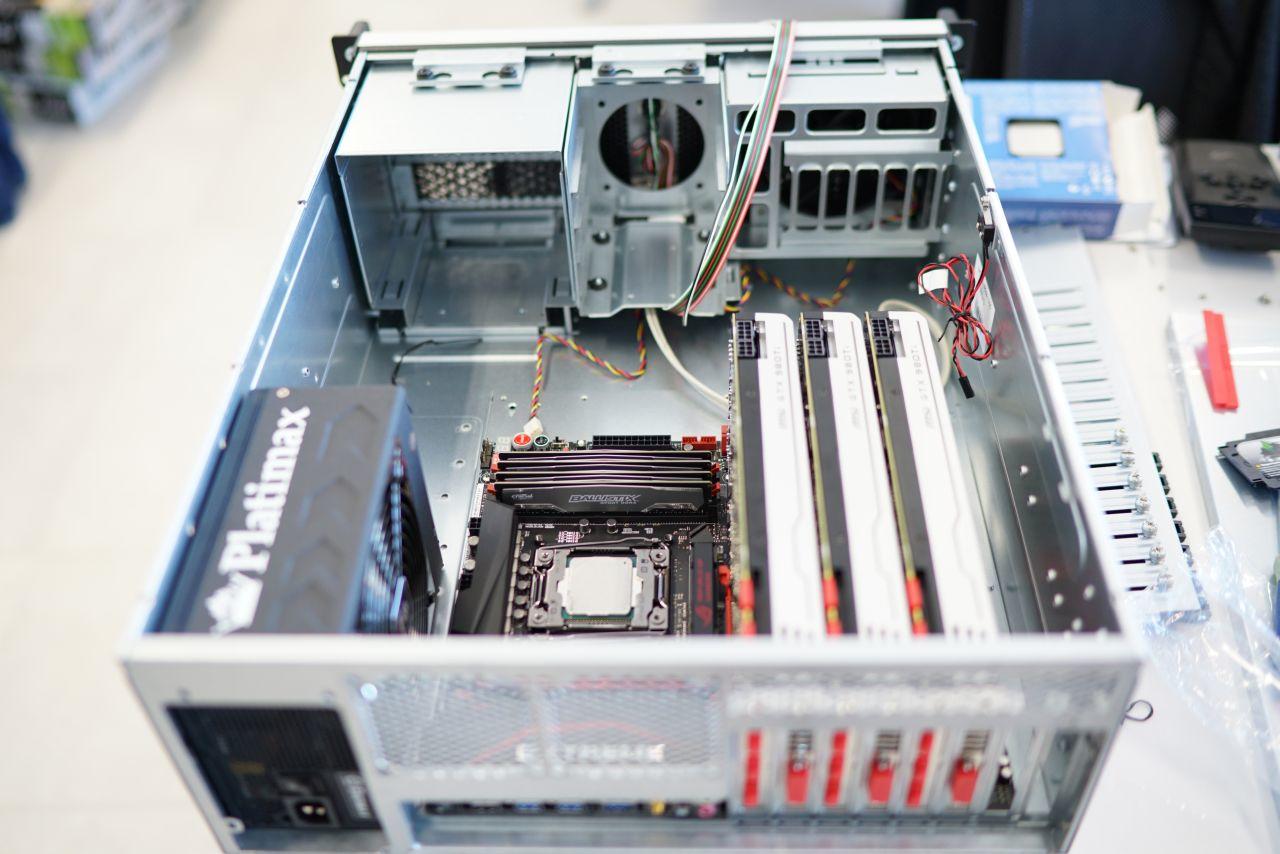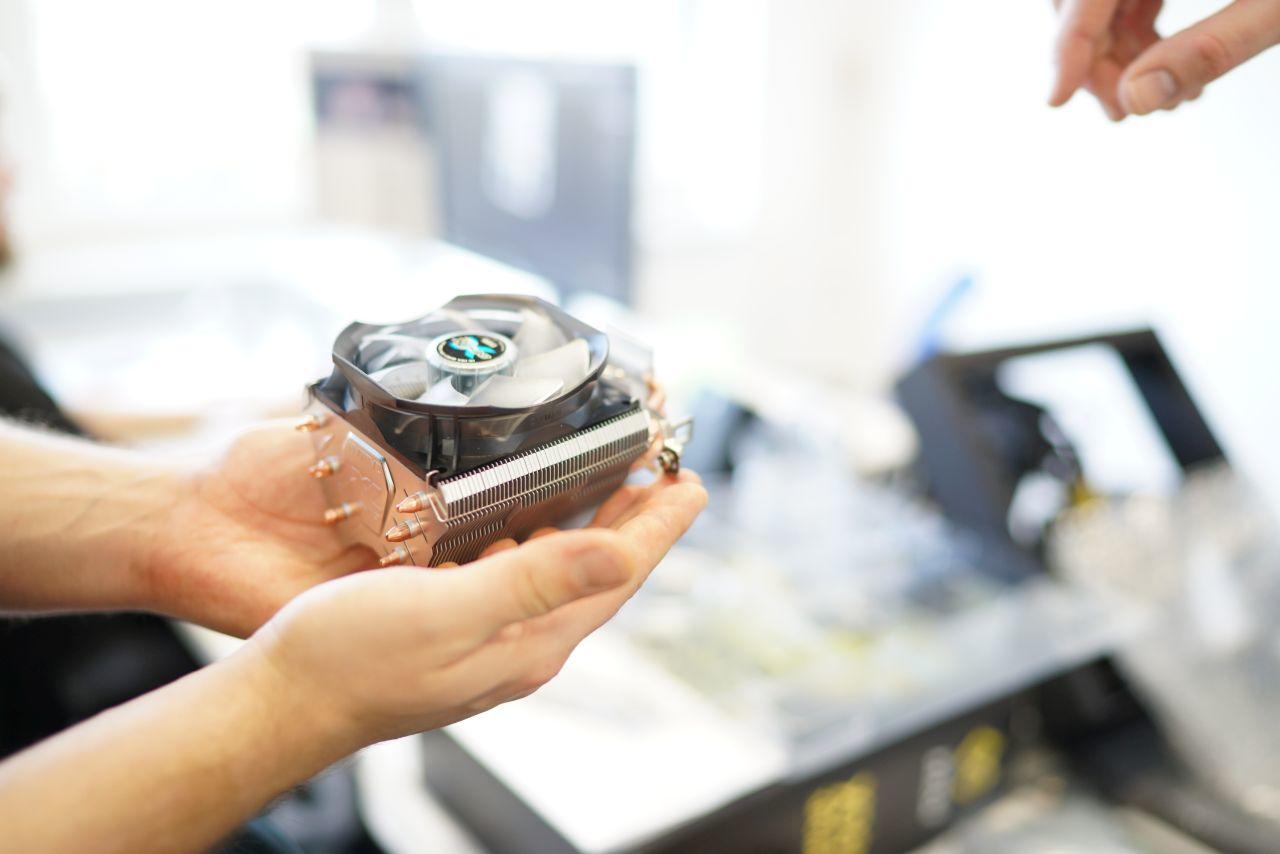 Though I don't have more photos from the build process. It's quite straight forward. If you've built any PC in your life it will be just as easy. This is basically desktop build in rack mount server format.
One more note about cooling. Those builds are working basically 24/7 for 3 months now without any issues. Temperatures are in range of 78-84 while fan speed is auto managed by GPU (default) and is going at 60-70% so it still has some room in case things will get too hot. NVidia rates those GPU safe up to 91 degrees so I don't think there are any reasons to worry about. At the time of this post up-time of both render nodes was 22 days (since last electricity malfunction). Depending on your environment temperatures you could add some fans to the case to help with airflow. I'm using stock setup at the moment.
So far those bad boys helped us with those shots (among many others) :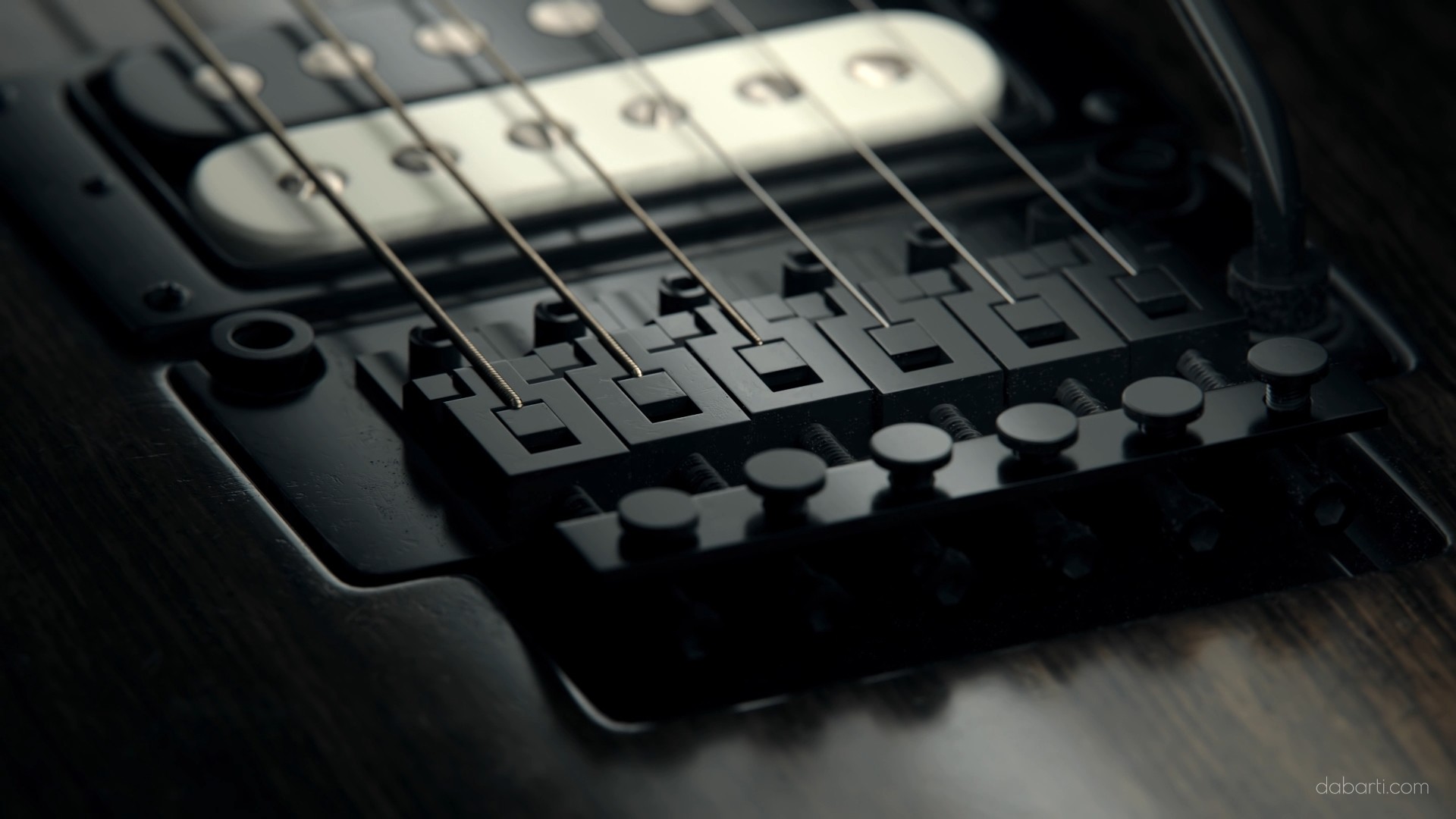 https://www.behance.net/gallery/33632113/Guitar-CGI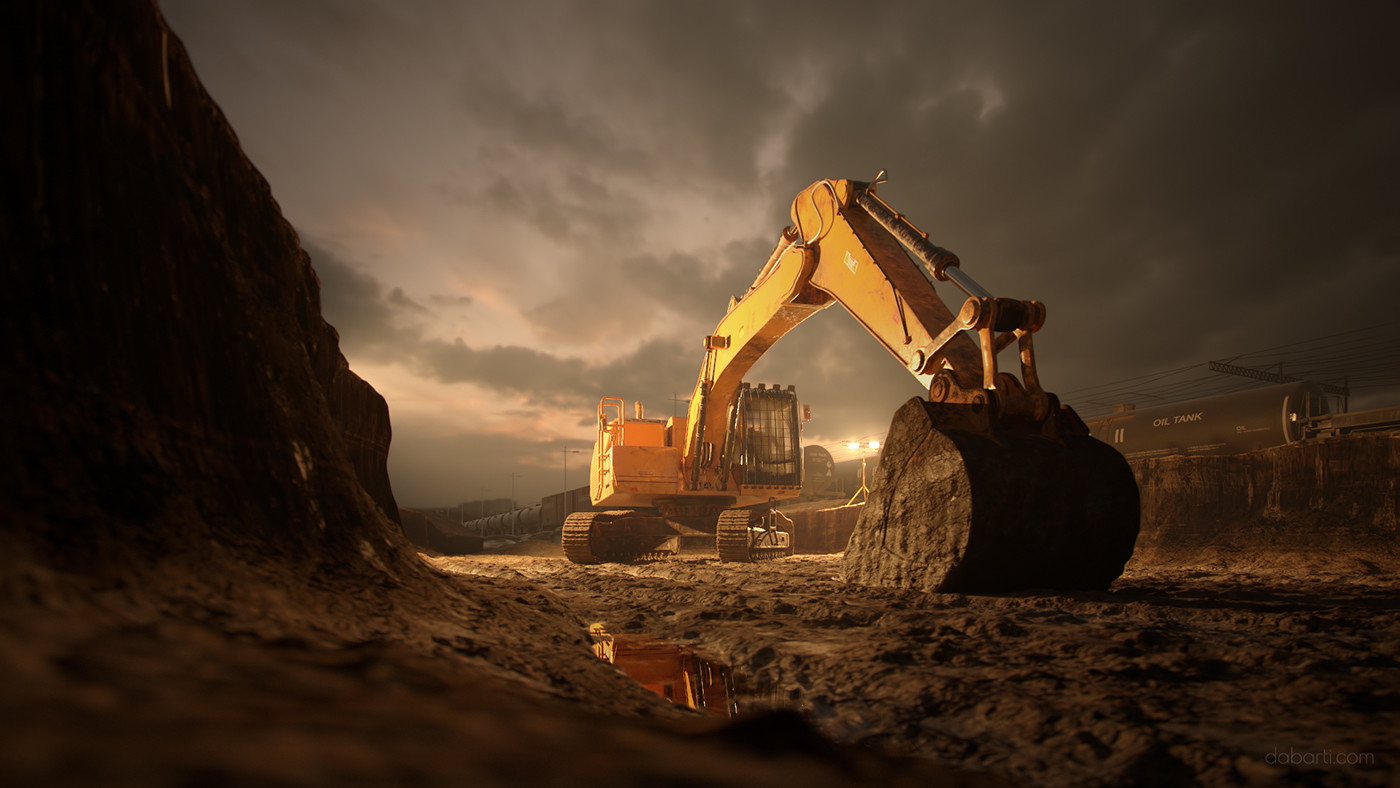 https://www.behance.net/gallery/34685953/Excavator-CGI
Best,
Tomasz Wyszołmirski